I am blogging last week's design recap on a Tuesday pretty much because I couldn't do it earlier; you would postpone a blog entry too if you had been to the Louvre Museum for the first time in your life. I mean, priorities! It was also my birthday and getting to spend it in Paris all weekend long was a dream and I feel energised and happy after some really intense 48 hours. Now that I'm back to reality between Colmar and Strasbourg, a visit to Paris only makes me want to go live there, even if Alsace is beginning to finally open its arms to me by the means of meeting some great people.
Despite this incredible weekend, there isn't much to talk about.
Things I'm working on
I've been assigned to a new store, outside of Strasbourg as its manager will be on sick leave for a while, which means new people and new sass to deal with. Still nothing design related but I do plan of taking advantage of those train rides I will be having often.
Things I've enjoyed
Julien took me for a surprise weekend in Paris; I didn't even know we were leaving until I had to make a bag for two days and head to the station I had just been to an hour before. Saturday at Disneyland (my first Disney park in over 20 years) and Sunday at the Louvre, which along with the British Museum is my favourite "look-at-all-the-shit-we-pilfered-from-around-the-world-and-now-make-you-pay-to-visit" kind of place. I will talk about what I liked the most on the things I learnt section.
Things I'm struggling with
Dealing with problematic coworkers; the store in which I work doesn't seem to catch a break and people are either unreliable or simply quit, which complicated work for my manager and myself.
Things I've learnt
I knew all the Egyptian artefacts that have been recovered from the sand have been preserved rather well thanks to the area's weather, I just didn't know how well. So well, in fact, that I had trouble believing that this chair looked in near-perfect shape even after having been built 3,500 years ago. I mean, look at it.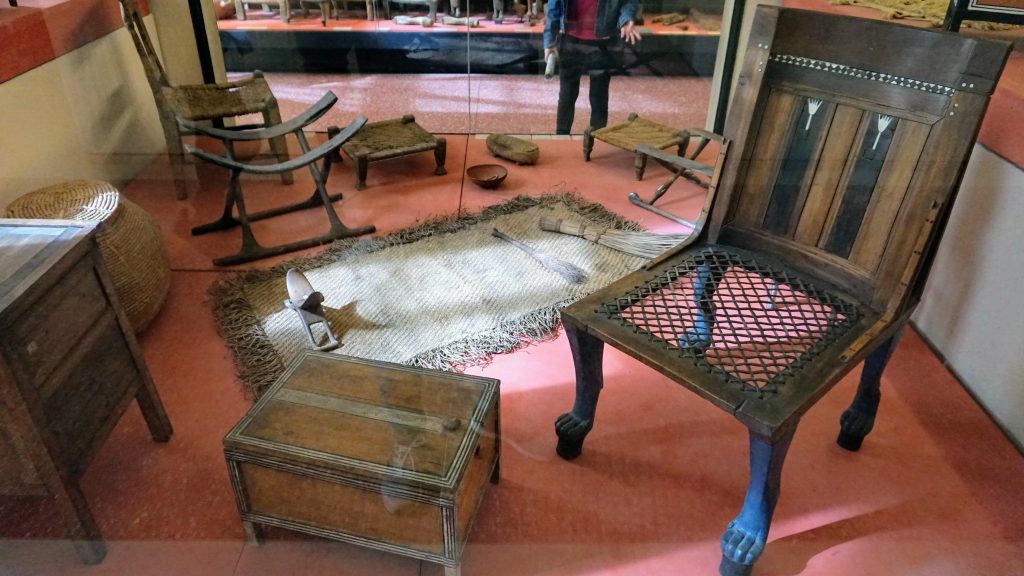 I also didn't know that the Louvre has a massive fleet of Nintendo 3DS's ready to work as multilingual, interactive audioguides; which only makes me love the museum and the company even more. The guide carts were available at the museum's shop and there's even a little video from Nintendo announcing it.
Things I'm listening to
Considering no one makes pop music like Australians do, Sarah Blasko is a sadly underrated artist that whenever she releases an album I know I will love it, no questions asked. Depth of Field is particularly gloomier than her usual work, although it still focuses on relationships and the songs are produced immaculately.